HOME > Chemical Busness Filed > Product Information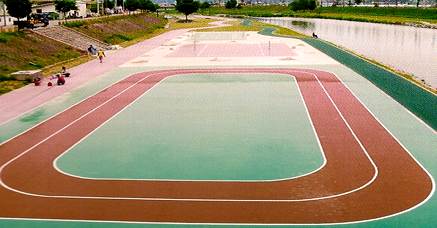 JepoTex-3L / 4L
Training facilities urethane flooring /JepoTex-3L / 4L
Jepo Tex-3L/4L is a high performance urethane product formed of the reaction of Polyol group and Polyisocyanate group with excellent elasticity and elongation percentage.

- Floor for roller skate link, parking lot, jogging track, etc
- Intermediate, top coat for floor requiring elasticity


- Room temperature hardened type with good workability.
- Beautiful appearance due to seamless type.
- Excellent water resistance, durability and chemical resistance.
- Color is adjustable freely.
- Coating thickness is adjustable freely.
- Excellent walk feeling and easy partial repair.

List