HOME > Chemical Busness Filed > Product Information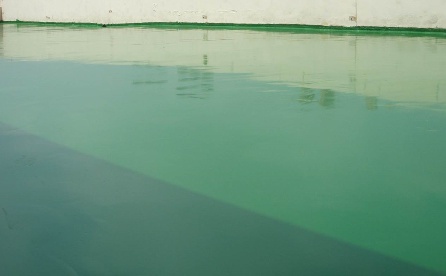 JepoTex-2U
Exposed urethane flooring coating /JepoTex-2U
Jepo Tex-2U is a two component urethane coating composing of main component made of Polyol and hardener made of Polyisocyanate, with excellent elasticity and elongation percentage.

- Volleyball court, Basketball court, Table tennis court, Handball court, Health club, Office, Playroom, Hospital, Classroom, Library, etc
- Waterproofing concrete structure like generator room, machine room, factory, etc with intense shaking



- Room temperature hardened type with good workability.
- Coating film in rubber phase prevents the crack of the floor surface.
- Excellent water resistance, durability and chemical resistance.
- Coating thickness is adjustable freely.

List